Our security officers can work day shifts, night shifts, weekends, and public holidays so to keep them happy we plan their schedules to give them quality time away from the workplace. This means that when they return, they are fresh and focused.
Our Team

We have Managers, Supervisors and Team Leaders, but the team member you are most likely to see daily is our Security Officers. These are the people that are the engine of our company, they keep us moving forward. So, it's only fair that we keep them motivated and fully trained for the job.

Our Ethics

We believe ethics in business are as important as morals in life therefore we have an equal opportunity policy in the workplace. The environment we work in is also important to us, we strive to reduce our carbon footprint where possible and try to save paper and energy.

Our Goals

We would like to be recognised as a fair and transparent company by our workforce and customers. We endeavour to provide the best service possible and with the aid of technology we aim to cut out human error and provide accurate information to our customers. Our goal is to make sure that when you hire us, we bring you a total peace of mind.
Qk9 Services Recognized And Rewarded for Quality, Safety And Professionalism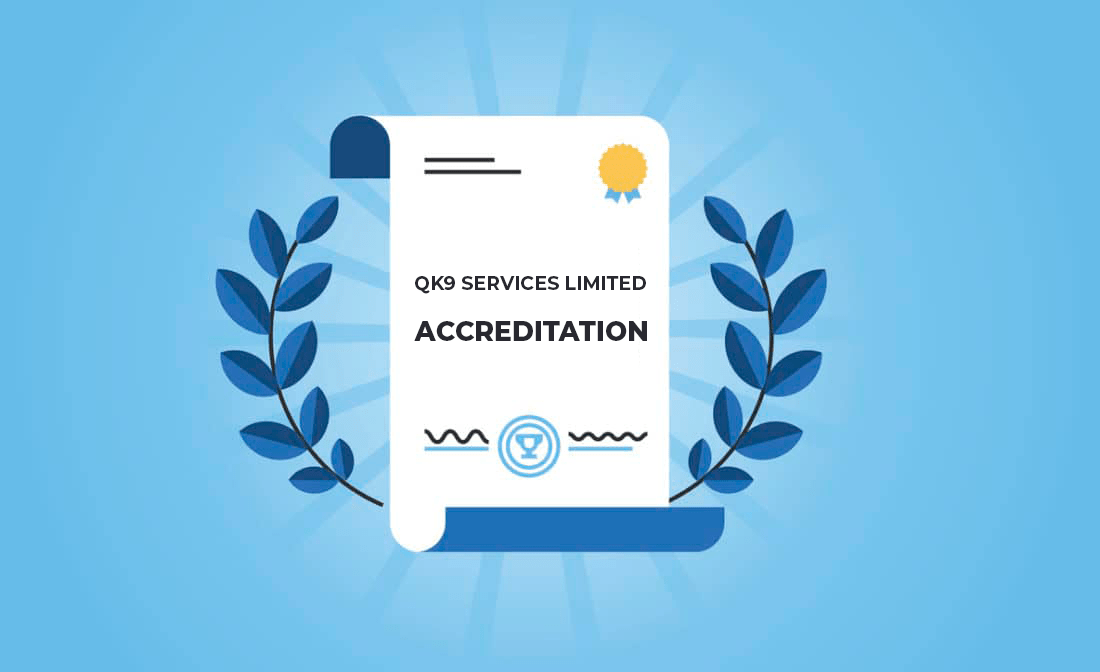 Enough About Us, Let's Talk About You!
You will want us to be very accessible so that you can contact us whenever you want to discuss your concerns. There will be times when your requirements might change at short notice or you might just need some advice, this is no problem for us as we pride ourselves on being accessible. Our job is to provide you with peace of mind.
Contact With Our Expert